One of Bali's best kept secrets
Lombok is often described as 'off the beaten track.' 20 minutes from Bali, it's a quiet little oasis that makes you feel instantly relaxed as soon as you arrive.
Semeti, Central Lombok, close to the well-known Selong Belanak Beach is the perfect untouched spot with the most incredible water you'll ever see. It's a bit of a bumpy ride to get there but along the way you'll see rolling green hills and beautiful turquoise waters.
North of Rinjani lies Mangku Sakti Waterfall. A short hike through the jungle, this site is well worth the trek. With only a few tourists visiting it a year, you can almost have the whole place to yourself.
Beyond the three main Gili Islands, there are many other ones that are also worth exploring. Gili Gede which literally means big, is the largest island off the Sekotong Peninsula. With a few local villages and some basic bungalows, step into a Gili Trawangan from the seventies. It's literally like you're travelling back in time.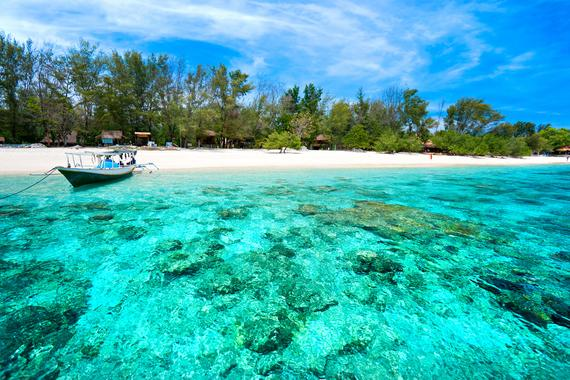 The lesser known Kuta, Lombok isn't what you'd think. This lazy beach bum brother of Kuta, Bali acts as a gateway to surrounding secret beaches like Mawun, Tanjung Aan and Selong Belanak.
If getting off the beaten track is your thing, then Lombok is your island.